Sweden's largest solar farm is now being built – "A breakthrough in Swedish solar power"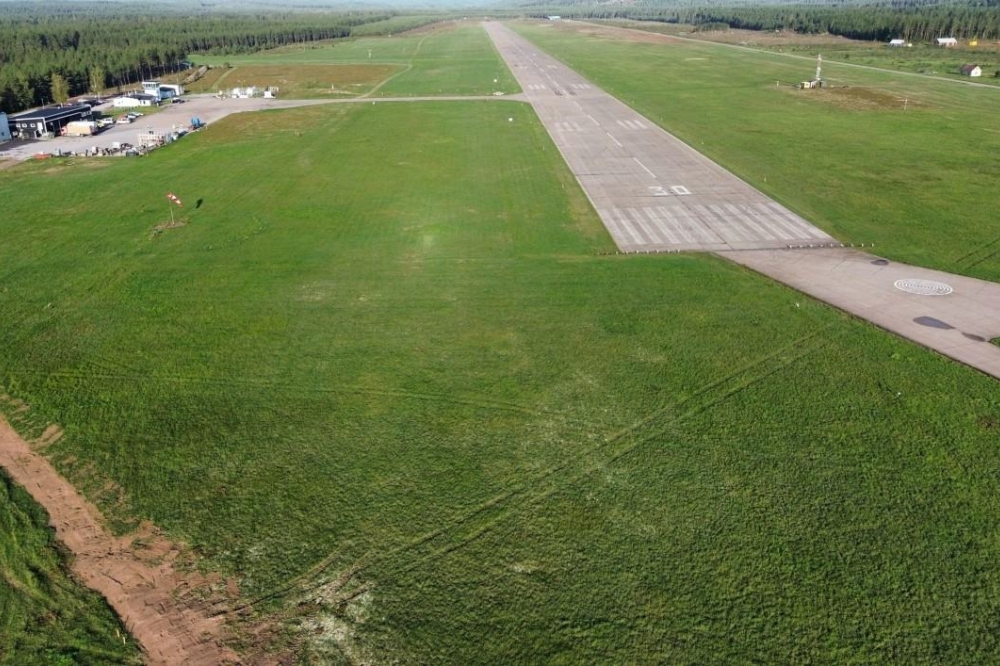 Site- and project management from Solkompaniet and Bouygues Energies & Services at Hultsfred airport

Solkompaniet and Bouygues Energies & Services, a subsidiary of Equans, entered in a collaboration in August 2023 through a Joint Venture to build Sweden's largest solar farm together.

Work has begun in early October 2023, the solar farm is expected to be connected to the electricity grid in spring 2025 for full commercial operation later in 2025.

With 100 MW on 136 hectares, the solar farm in Hultsfred will be the largest completed parks in Sweden to date.

Neoen and Alight own and develop the solar farm which will supply the H&M group with renewable electricity through a power purchase agreement (PPA).

"We look forward to contributing to this breakthrough in Swedish solar power. The size of the solar farm will be on par with large solar farms in Europe. Building truly large-scale solar farms is the most efficient way to quickly increase the share of inexpensive renewable electricity in Sweden's energy mix. The deal also shows that the combination of Bouygues Energies and Services's international large-scale experience and our expertise in Nordic conditions is a winning concept," says Thomas Sparrmo, incoming CEO, Solkompaniet.

"We are incredibly happy about our very first venture in Sweden, and we thank our new client, Alight, and our long-term partner, Neoen, for entrusting us with this important project. Our collaboration with Solkompaniet has played a crucial role in shaping a truly excellent offering for our customers. Bouygues Energies & Services team, that is now spearheading the new Equans Solar & Storage brand developed by our parent company will leverage all its expertise and innovation to set a new standard for PV solar projects in Northern Europe", says Elisabeth Benedetto, General Manager of Energies BU at Bouygues Energies & Services and in charge of the Equans Solar & Storage brand.
Alongside this construction contract, Bouygues Energies & Services and Solkompaniet will also be responsible for maintaining the site for the next 20 years.
A 100 MW PV project can supply more than 100 GWh to the electricity grid, which corresponds to the annual household electricity consumption of 18,000 Swedish homes.