New life for Old Solar Panels, replaced by more efficient ones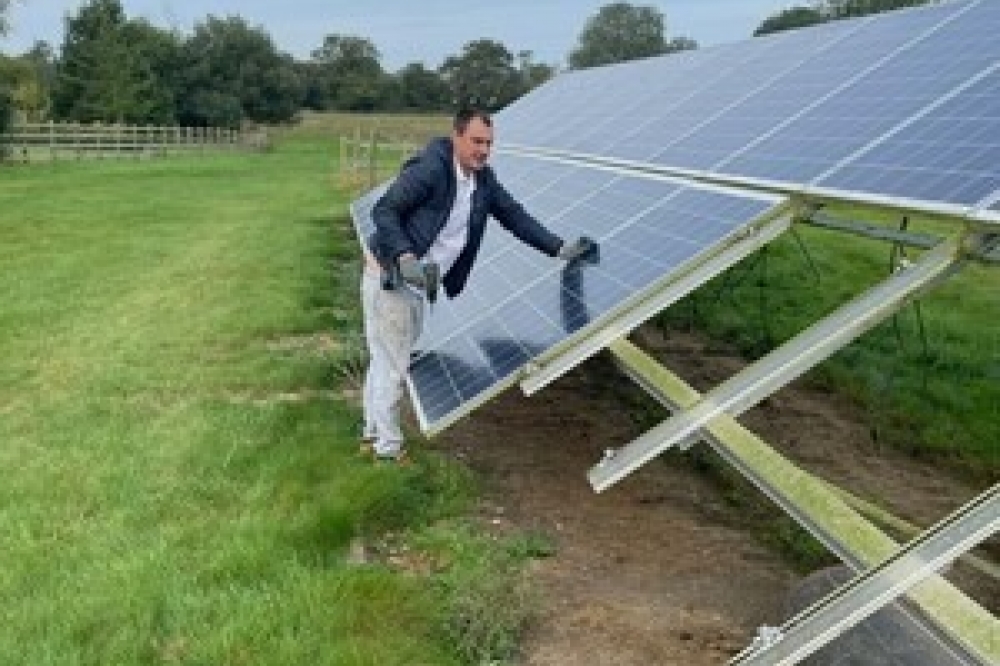 Artisan Electrics of Cambridge are upgrading a 45kw 9 year old Solar farm with panels that will almost double the Electricity generated making their client energy self sufficient the whole year.
Normally disposing of old panels is an environmental nightmare, involving tricky logistics and landfill or solvent intensive reclamation processes. Whilst on this project they came across Uk Company Cody Earth Solutions, who work in Mauritania with Mauritanian Company Ecobat Solar and are currently installing solar pumps there in three locations. The diesel irrigation engines of 10 years ago are too expensive or impossible to maintain and the cost of diesel is impoverishing farmers. Cody are able to relocate the old panels to Thiambene in South Mauritania, where they will support irrigation for the next 20 years. For every 20 days of use they will save 350 litres of diesel. This is equivalent to a Tonne of Carbon Dioxide. This will halve the cost of the project. There will be less local noise and particulate pollution. The solar pumps require a lot less maintenance than diesel ones and require less energy to operate. The Chief of Thiembene Village Mr BaBacar Samba says we are grateful to Artisan Electrics for the gift of these panels, which will help us live and prosper.
It's a win win situation. The farmers get energy they can afford. The UK gets more energy from the same land. Nothing goes to landfill. Oil stays in the ground.
Cody Earth Solutions are pleased to be involved in this project and are seeking more panels released by solar installation upgrades. Artisan Electrics are looking for similar projects.