U.S. Department of Energy Awards $1.1M to Quest Renewables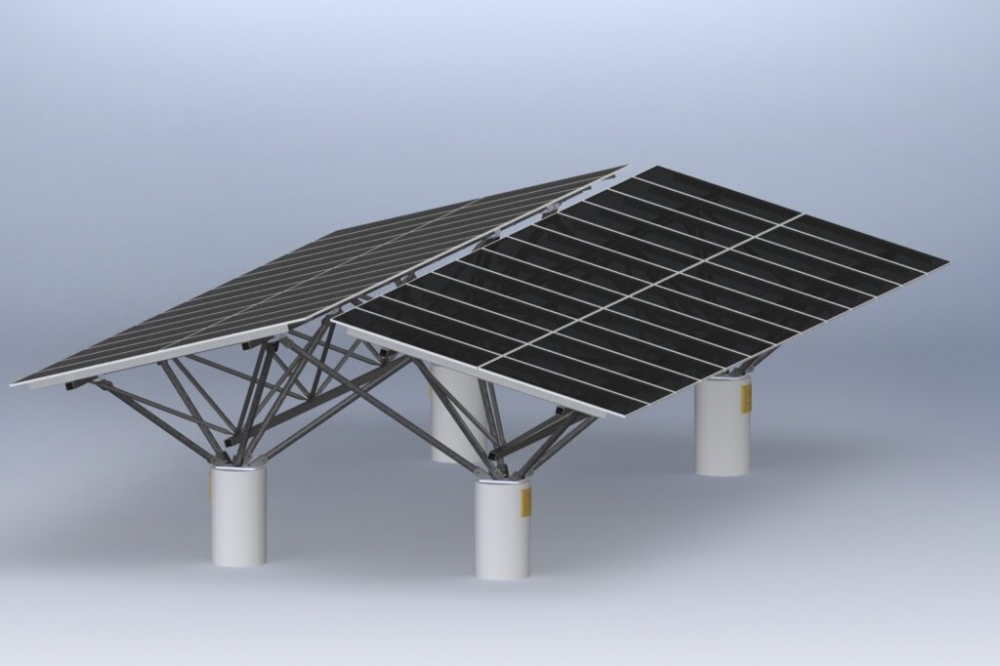 Quest Renewables received notice from the U.S. Department of Energy (DOE) Solar Energy Technologies Office (SETO) that the Company will receive a $1.1M award to continue its research and development of weather resilient PV racking systems.
This award is intended to support the continuing development of The Windmaster racking system and its related technologies, including the Perimeter Shield. The Windmaster is a fixed-tilt ground mount PV racking system presented in East/West format, which can withstand 183-mph wind speeds (Category 5+ hurricane wind forces). The Windmaster was developed in response to the devastation of communities and their grid infrastructure as a result of hurricanes in the Southeast United States and Caribbean territories, as well as in preparation for stronger and more frequent storms in the future. Quest Renewables has achieved its goal of creating a system which can provide grid-feeding electricity as soon as the storm passes, promoting recovery efforts and preventing loss of life in stricken regions.
Most notably, Windmaster can be used as a power-producing, reinforcing wind shield to protect existing arrays and new builds. When Windmaster is placed along the perimeter of a solar array to protect the structures inside the array, it is referred to as Windmaster Perimeter Shield.
Even though the research project has been in operation since 2019, the development of these technologies is needed now more than ever because of their potential application to new and existing builds in the United States, as part of the anticipated transition to meet the demands of the proposed International Building Code changes. Quest Renewables hopes these technologies may be used to curb the economic impact of the International Building Code Changes on the solar ground mount industry as a whole.