JUWI Shizen connects 100-megawatt solar park in Fukushima City to the grid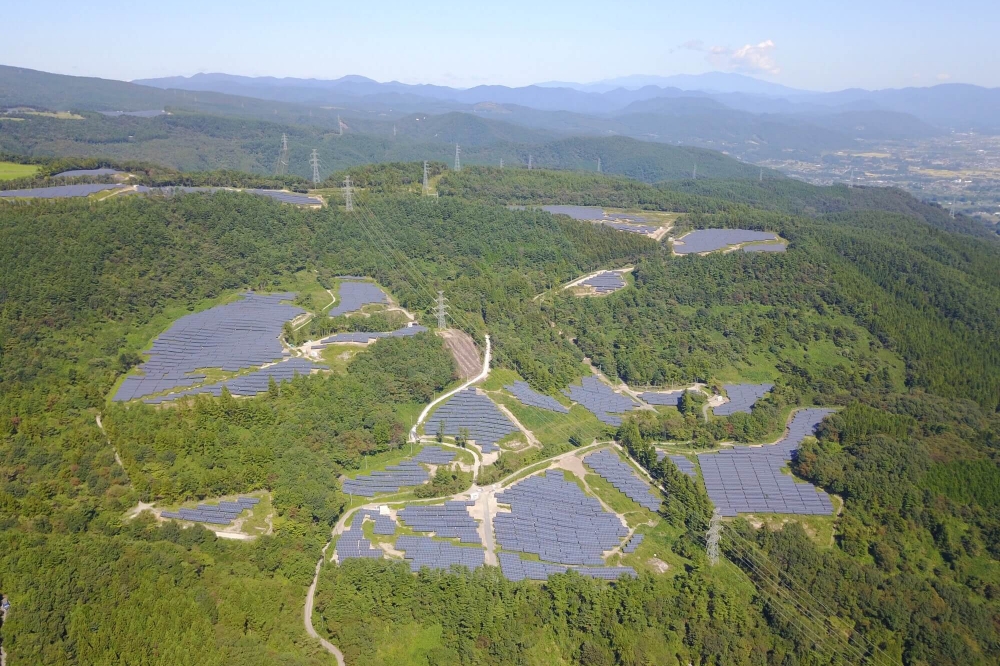 The Azuma Kofuji project was successfully handed over to the operator on March 31. It is the largest solar park built by the Japan joint venture to date.
JUWI Shizen Energy, the joint venture established in 2013 between German project developer JUWI and Japanese wind and solar park developer Shizen Energy, has successfully connected the largest single project in its history to the grid in Fukushima City and has already handed it over to the operator.
Construction of the Azuma Kofuji solar park began in August 2020, and the first kilowatt-hour of clean electricity was fed into the grid at the end of September 2022. Annually, the solar park, which is spread over several sub-areas, will produce around 107 million kilowatt hours of electricity. This is equivalent to the average consumption of around 31,000 Japanese households.
JUWI Shizen implemented the project as EPC service provider. The largest project in the joint venture's history brings the total project volume implemented since its commencement in 2013 to 602 megawatts. Another 140 megawatts of solar capacity is currently under construction.
"We are very pleased to have completed and handed over the large-scale Azuma Kofuji project on time," says Jan Warzecha, managing director of JUWI-Shizen Energy. "This emphasizes our high level of competence, professionalism and experience as a reliable EPC partner."
The finalized plant covers an area of approximately 186 hectares, most of which consists of farmland that is no longer in use. The construction of renewable energy plants on such abandoned former agricultural land is encouraged by law in Japan.
The solar park is located in Fukushima Prefecture, about 80 kilometers from the Fukushima Daiichi nuclear reactor. There, in March 2011, an earthquake and a tsunami triggered core meltdowns in several reactor units, resulting in one of the largest nuclear disasters in history.