Pacific Green's UK battery storage park gets a jump start with £123.5m financing from NatWest and UK Infrastructure Bank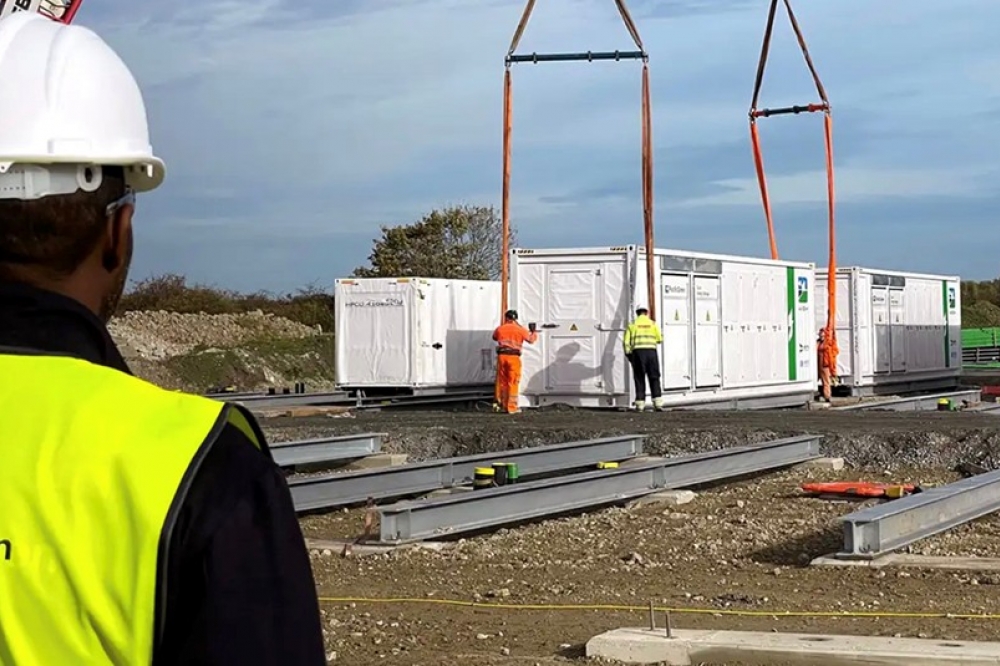 Battery energy storage park developer Pacific Green has secured a combined £123.5 million facility to support the construction of a major battery energy storage park in the UK.
Pacific Green and NatWest alongside UK Infrastructure Bank worked together on the financing of the Sheaf Energy Park project, based in Kent, UK. Led and arranged by NatWest, the NatWest team successfully coordinated – in the role of Lead Structuring Bank, Agent, Security Trustee and Hedging Counterparty – a syndicate financing of a £120 million capex loan and a £3.5 million VAT facility for Sheaf Energy Limited, a wholly owned subsidiary of Pacific Green Technologies, Inc.
The syndicate includes NatWest and UKIB, each holding an equal 50% share in the capex loan, with NatWest solely funding the VAT facility. The financing will support the construction of Sheaf Energy Park, a 1.5hr, 249MW/373.5MWh transmission-connection battery energy storage system (BESS) located in Kent, expected to become operational in July 2025.
Managing the transition
Pacific Green has dedicated itself to creating a cleaner environment. Since its inception, the company has grown from an environmental technologies supplier to a broad-spectrum developer and facilitator of modern renewable energy technologies, including energy storage systems.
Pacific Green has a multi gigawatt/hour (GWh) pipeline of BESS systems in development over the next 48 months reaching across the UK, Europe and Australia. They have also recently sold a 100MW BESS site at Richborough Energy Park, Kent.
BESS is considered critical infrastructure, as it moderates the intermittent nature of renewable energy generation and reduces the UK's reliance on fossil fuels. NatWest has arranged, structured and advised multiple 'first of their kind' financings in the sector to support the rollout of BESS assets in the UK.
Scott Poulter, CEO of Pacific Green Technologies, Inc., commented: "We are excited to have reached another milestone in the development of our BESS pipeline in the UK and around the world. The senior debt package enables us to deliver much needed battery-based energy storage, which is key for the successful adoption of renewable power, and ultimately achieving net zero. We thank the NatWest team for their excellent guidance and support."
Jacob Lloyd, Head of Specialist Asset Finance at NatWest, said: "It's great to support the new Sheaf Energy Park project and continue to help the decarbonisation agenda of the UK, working alongside UKIB to give Pacific Green a market leading debt structure that helps them bring in a further 249MW of flexible generation assets to the grid. BESS continues to play a big role in the UK's grid stability, and we look forward to working further with Pacific Green on the future of energy transition. NatWest were able to take a lead role in all aspects of the financing and it further demonstrates our commitment to provide £100 billion of climate and sustainable funding by 2025."
John Flint, CEO of UKIB, added: "The rapid scale-up of renewables onto the grid means the UK needs more storage capacity, and we need it fast. Our support for Pacific Green and the Sheaf Energy Park project is a great example of how the Bank's debt financing can help accelerate large storage projects to bring them online sooner, while also providing crucial market confidence in the sector."