Sunmaxx has started the buildout of the world's largest PVT module production in Saxony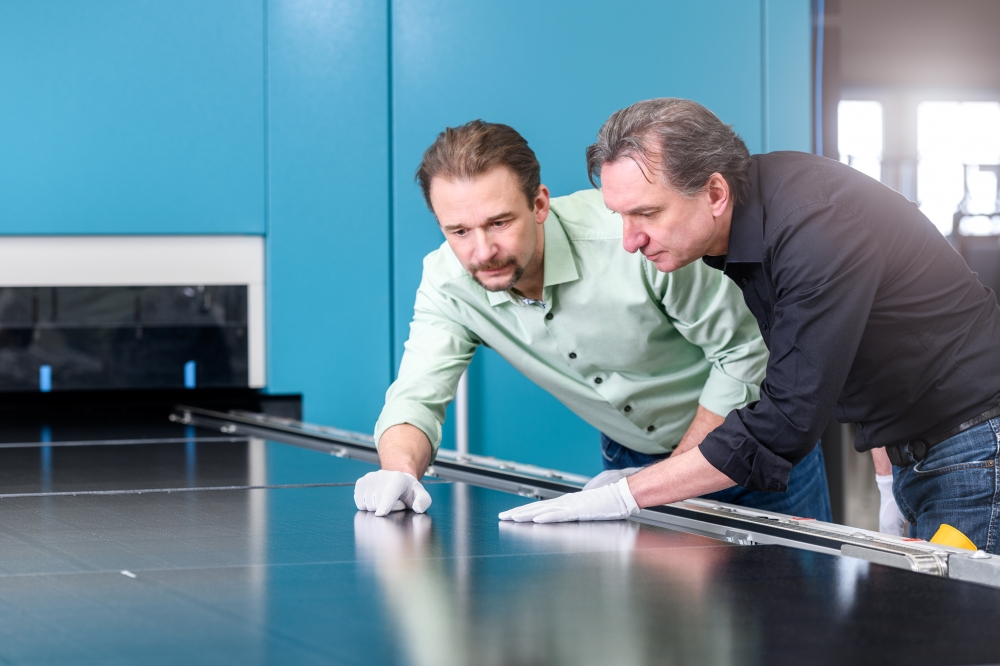 Sunmaxx PVT, the developer and manufacturer of photovoltaic-thermal solar modules (PVT), has begun the buildout of their automated module production in Saxony. With a capacity of 50 megawatts or 120,000 panels per year, this is the largest PVT production worldwide. The plant will be built on an existing 4000 square meter production site in Ottendorf-Okrilla, near Dresden.

With its PVT modules, the Dresden-based cleantech company supports the complete decarbonization of heat and electricity supplies for buildings, neighborhoods, and industrial sites. The PVT technology combines thermal management expertise from the automotive sector with established solar technology. On the basis of this unique combination, Sunmaxx was able to develop their PVT module with a high level of economic efficiency and performance. With a total efficiency of 80%, independently verified by Fraunhofer, the technology represents the next
generation of highly efficient solar modules.

Sunmaxx has managed to stay several years ahead of the Asian competition with its technology. "It makes little sense to compete with Asian companies on existing technologies, since the development and scale advantage is far too great. Europe's chance lies in the innovation and rapid scaling of next-generation technologies. The focus should therefore be on the development and support of technologies that can demonstrate an innovative edge and ensure regional value creation," says Dr. Wilhelm Stein, CEO of Sunmaxx.

"The remodeling of the production site and the preparation of the hall for the production machinery is currently taking place. But the demand for our modules— including for the construction of ground-mounted systems— is growing rapidly and we want to scale up our production as quickly as possible. We plan to open the first line this year, but the location allows us to implement further expansion opportunities up to several hundred MW per year in the near future," say Dr. Jiri Springer, CTO at Sunmaxx. The planned production capacity for 2023 can cover approximately 5000 single-family houses. In total, the company plans a production capacity of up to three gigawatts.